A Practical Solution to College Savings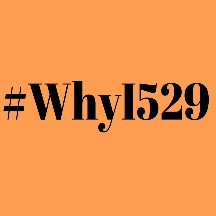 Mary is a practical stay-at-home mom of three kids in Western Kansas. When she saw an ad for the Kansas Learning Quest® 529 college savings program in her local paper, she knew it was something she needed to do.
Mary and her husband Wade were able to qualify for the K.I.D.S. Matching Grant each year because they relied on one salary. The K.I.D.S. Matching Grant aids Kansas families with eligible household income levels with a matching grant of up to $600 per year. Mary describes the program as "very easy to participate in" and "very practical."
Mary and Wade's oldest child, Lexi, was already in middle school by the time they started contributing to Learning Quest account. Even though time flies, the account had enough time to grow and the yearly K.I.D.S. Matching Grant helped. Now a junior at a Kansas college studying accounting, the Learning Quest account has have helped cover extra expenses like Lexi's rent. Having the ability to go to college has opened doors for Lexi, including accounting internships that have already resulted in a job offer when she graduates.
Mary and Wade also contribute to their two son's accounts. Aaron is a recent high school graduate, and plans to attend college and major in engineering. Brody, a high school sophomore, will have the same opportunities as his siblings. Mary says that he hasn't yet decided what his career path will be but has plenty of time left.
"I wouldn't have done anything differently. This is a great deal; people should take advantage of it."